Canberra Conference 2017
September 28, 2017

-

September 29, 2017
Event Navigation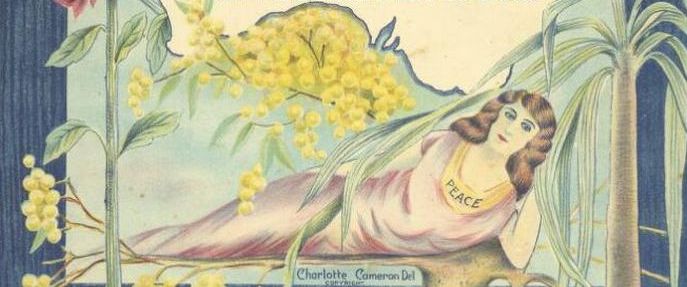 IAML Conference 2017 – Creating, collecting and curating in context
When: 28th – 29th September 2017
Where: National Library of Australia, Canberra.
Program
Program now available – IAML Canberra 2017 program – pdf – updated 13/9/2017
Registrations now open!
Register for the Canberra conference via our Eventbrite site.  Remember to book your accommodation early as the conference is on at the same time as Floriade.
https://iaml-canberra-2017-registrations.eventbrite.com.au
Payment details
Payment for the conference can be made directly via credit card on the Eventbrite link above. Please email info@iamlaustralia.org.au if you require an invoice to pay against.
Cheque payments, made payable to IAML (Australian Branch) Inc., should be directed to:
IAML Australia (Treasurer)
Elder Music Library
University of Adelaide, SA 5005
Bank deposits, using your name as a reference, may also be made directly to:
IAML Australia Inc.
BSB: 034-061
A/C no: 24-0660
Bursaries
Congratulations to our travel bursary winner Michael Alexandratos! Michael has won up to $300 to assist him with costs associated with attending the conference.
Sponsors – Gold
Sponsors – Silver
Conference lineup
Keynote speakers
"Sing me a Library" – Dr Matt Finch (State Library of Queensland)

"Creators & consumers: challenges for music libraries in the 21st century" – discussion session facilitated by Vincent Plush (Composer, scholar, writer & broadcaster) and Georgina Binns (University of Melbourne, University Library)
Speakers
"The everlasting faint: Treasure hunting in the public domain" – Peter Miller (Sound designer – Scribbletronics)
"The forgotten teacher – retaining contemporary musical sketches within a digital artistic world" – Dr. Natalie Williams (ANU School of Music)
"Ballet on the ABC in its first decade" – Lynne Carmichael (Australian Broadcasting Corporation)
"From content creators to content consumers" – James Lee (Australian Music Centre)
"A music manuscript tsundoku-ist" – Ruth Williams
"Preparation for recitals and auditions: Creating, collecting and curating information for tertiary performance students" – Ryan Weymouth (Queensland Conservatorium Griffith University Library)
"Revitalising works in the public domain" – Chris Latham, Musical Artist in Residence, Australian War Memorial
"The Indigenous Composer Initiative" – Dr Chris Sainsbury (ANU School of Music)
"OneMusic Australia: a joint APRA AMCOS and PPCA public performance licensing venture" – Catherine Giuliano, Director of General Licensing, APRA AMCOS
"Trove the key: building, discovering and sharing our online music collections" – Dr Hilary Berthon, (National Library of Australia)
"Collecting in context: reissuing sounds from Australia and beyond" – Michael Alexandratos, Independent music researcher
"Reflections of a music curator" – Robyn Holmes, (National Library of Australia)
Tours
National Library and its music collections
ANU School of Music
National Film and Sound Archive
Workshop – Getting to know the score

This popular workshop is an essential professional development opportunity for non-specialist library staff dealing with music related requests at public, state and academic libraries. Whether you work at the reference desk, are loaning CDs, need to find sheet music for your clients, want a more musical rhyme time, or are looking for advice on collection development, this workshop will get you up to speed. Attendance at this half-day workshop is included in the day 1 registration.
Promotional flyer for participants and Library managers – pdf  
Conference dinner
Banquet style meal including: Breads, Entree, Salads & Pizza, as well as drinks for the table. Cost: $45.00
Conference dinner to be held at Guild restaurant http://guild.house which is located in the heart of Canberra City, downstairs at Bailey's Arcade. Next to the Civic bus interchange, across from the Canberra Theatre. Address: LG, Bailey's Arcade, 150 London Cct, Australia.
Conference dinner tickets are most effectively purchased at time of registration. If you require additional dinner tickets after registration please contact info@iamlaustralia.org.au for assistance.
Accommodation
September in Canberra is also time for the Floriade flower festival so register for the conference and book your accommodation early. We recommend you make use of accommodation services such as:
National Library of Australia

National Library of Australia

Canberra logo